Alark Joshi
Alark Joshi works on data visualization projects for improved neurosurgical planning and treatment. His research focuses on developing and evaluating the ability of novel visualization techniques to communicate information for effective decision making and discovery. His work has led to novel visualization techniques in fields as diverse as computational fluid dynamics, atmospheric physics, medical imaging and cell biology. Alark received his PhD from the University of Maryland, was a Postdoctoral Associate at Yale University, and most recently a professor at Boise State University.

Sophie Engle
Sophie Engle works on a variety of projects including data visualization, computer security, and computer science education. Sophie received her PhD from the University of California, Davis where she worked on vulnerability analysis, electronic voting, and models of security policy and insider threat.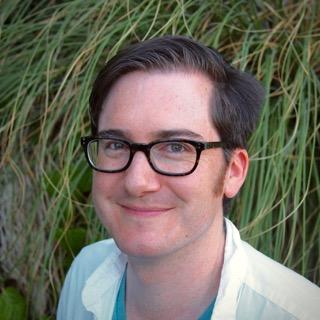 Scott Murray
Scott Murray is a code artist who writes software to create data visualizations and other interactive phenomena. His work incorporates elements of interaction design, systems design, and generative art. Scott is a contributor to Processing, and author of "Interactive Data Visualization for the Web: An Introduction to Designing with D3" (O'Reilly, 2013). Scott earned an AB in Environmental Theory from Vassar College, and he received his MFA in Dynamic Media Design from the Massachusetts College of Art and Design. He has exhibited installations in San Francisco and Boston and taught workshops on creative coding. He is now in the Learning Group at O'Reilly Media. Before that, he was an Assistant Professor of Design at USF.
We also frequently work with other USF faculty and students, as well as several external collaborators. See our Research page to see who we have published with.
Past Events
VGL occasionally hosts, sponsors, or helps organize various on-campus and off-campus events. These can be found archived below.
Pedagogy of Data Visualization Workshop (PDVW)
The pedagogy of data visualization is becoming increasingly important as data visualization techniques and tools proliferate. This workshop creates a community of practice that supports each other as they learn to be better teachers in their respective classrooms.
This half-day interactive workshop was held in conjunction with IEEE VIS in 2016 and 2017.
Data Visualization Speaker Series (DVSS)
This speaker series was established in Spring 2014 as an interdisciplinary effort by professors Scott Murray in Design and Alark Joshi and Sophie Engle in Computer Science. Events in this series were open to all faculty, staff, students, alumni of USF, and the general public.
This speaker series was generously supported by the Office of the Dean in the College of Arts and Sciences at the University of San Francisco, and advertised to the public via the Data Visualization Group in the Bay Area meetup.
Student Data Visualization Contest
The goal of this contest was to encourage students to produce an interactive web-based visualization inline with the University's mission to change the world from here. The contest was open to all students and judged by a four-person panel. The first place winner received a Wacom Bamboo Create Pen and Touch Tablet, and two honorable mentions received an Apple iPod Shuffle and Roku LT Streaming Player.
The contest was generously supported by the Office of the Dean in the College of Arts and Sciences at the University of San Francisco.