DVSS
@
USF
Data Visualization Speaker Series • Visualization and Graphics Lab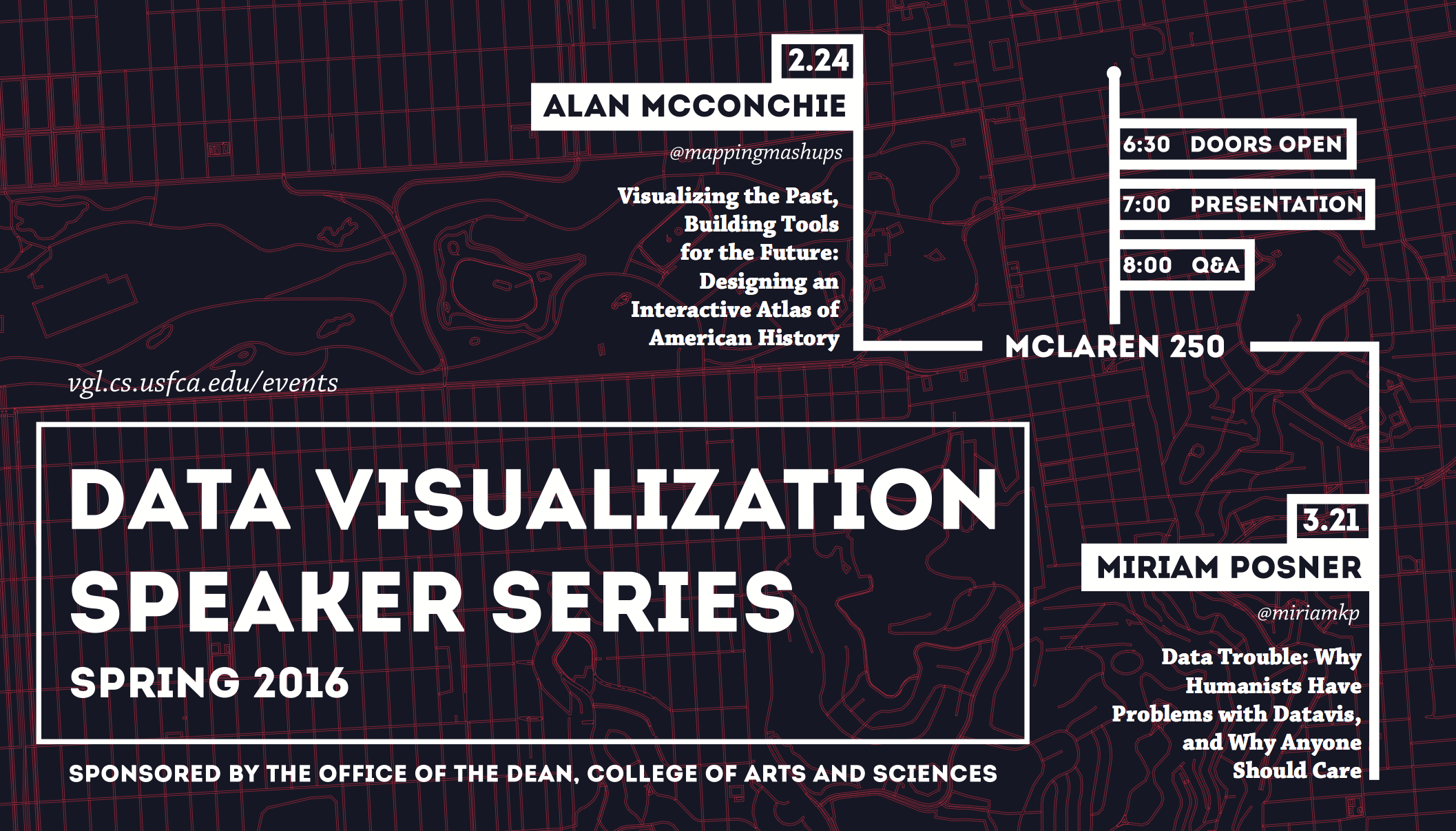 The Data Visualization Speaker Series (DVSS) brings world-renowned speakers from academia and industry to campus to discuss visualization process and practice, fostering a socially engaged community of visualization practitioners and researchers.
Welcome to our Fall 2016 Data Visualization Speaker Series! We have 2 wonderful speakers this semester:
Feb 24, 2016

Alan McConchie
Visualizing the Past, Building Tools for the Future: Designing an Interactive Atlas of American History

Mar 21, 2016

Miriam Posner
Data Trouble: Why Humanists Have Problems with Datavis, and Why Anyone Should Care
These events are open to the public. If you are not affiliated with USF, we ask that you RSVP on the meetup site so we can guarantee space. All faculty, staff, students, and alumni of USF are invited and do not need to register to attend.