Posted Sun Feb 07 2016 by Sophie Engle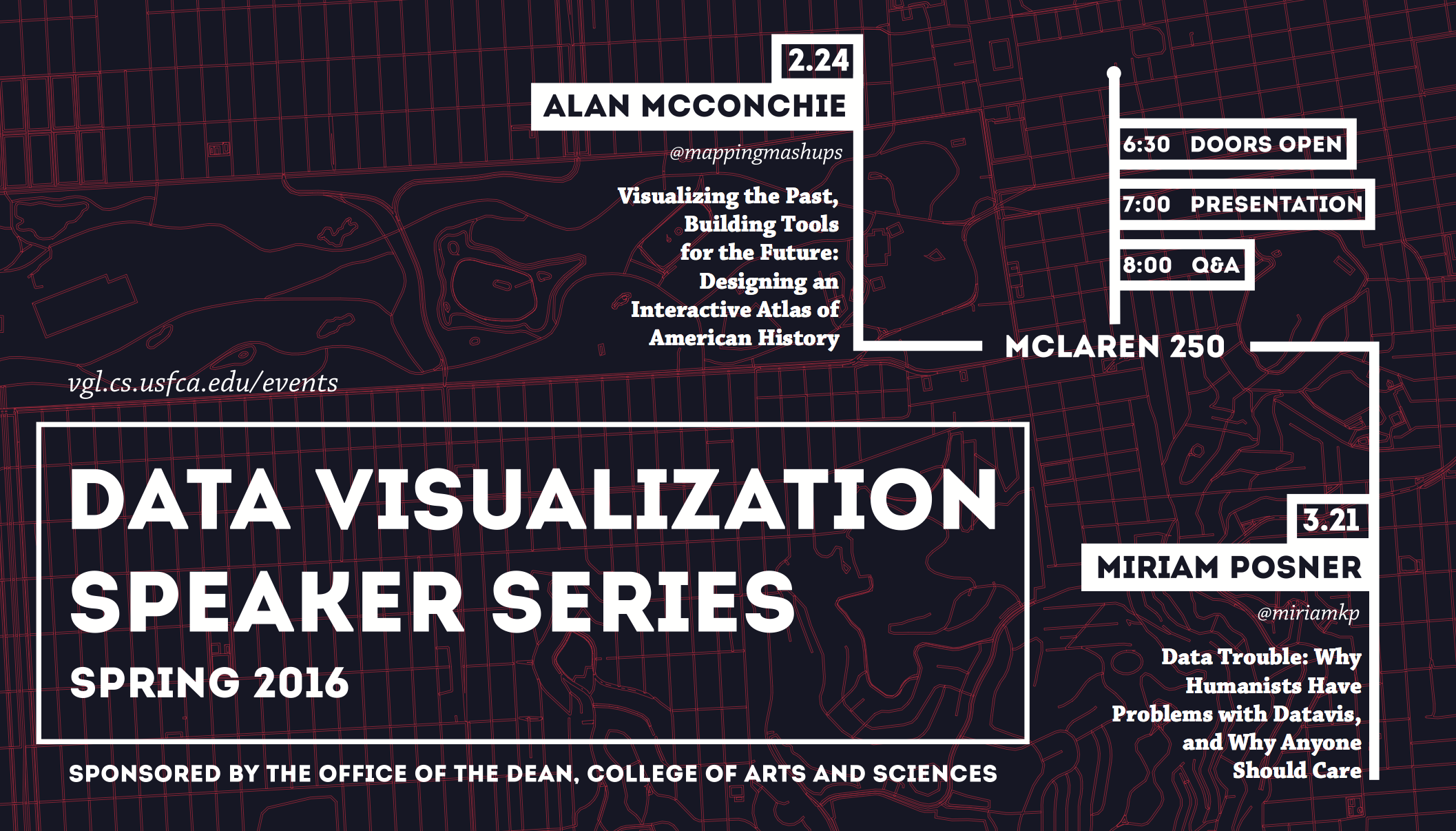 We are thrilled to bring back the Data Visualization Speaker Series for Spring 2016! We have two fantastic speakers for this semester:
Feb 24, 2016

Alan McConchie
Visualizing the Past, Building Tools for the Future: Designing an Interactive Atlas of American History

Mar 21, 2016

Miriam Posner
Data Trouble: Why Humanists Have Problems with Datavis, and Why Anyone Should Care?
See each event page for more details, including how to RSVP!